We have been installing kitchens as long as we have been installing bathrooms. We have years of experience for your perfect kitchen.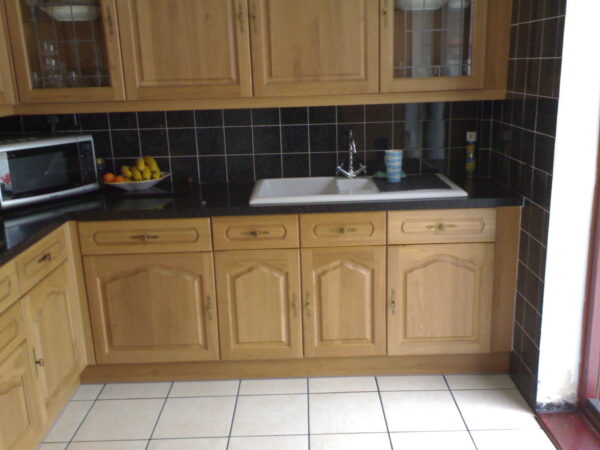 A traditional designed kitchen with an oven housing, hob and ceramic sink. We advise ceramic sinks over stainless as they are much nicer.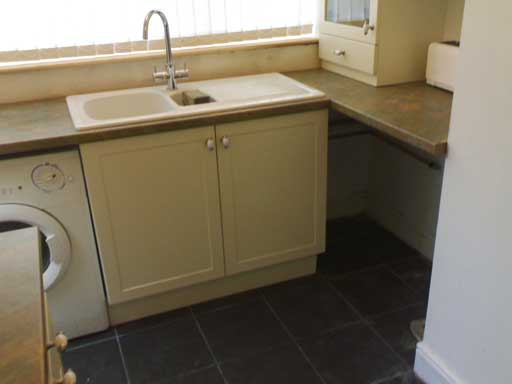 A more modern design. However the room is 'L' shaped with little room for the best layout.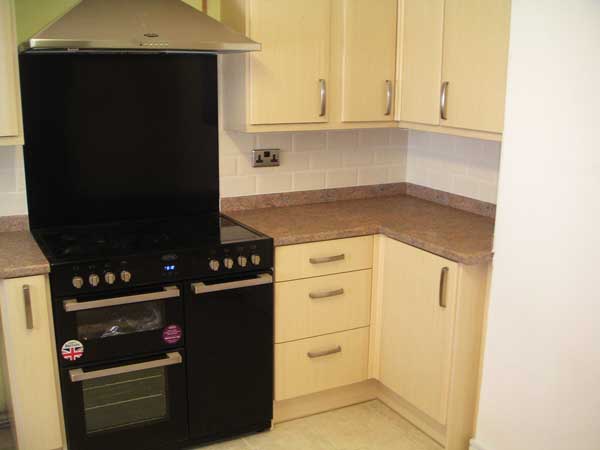 Still modern, just awaiting the dishwasher.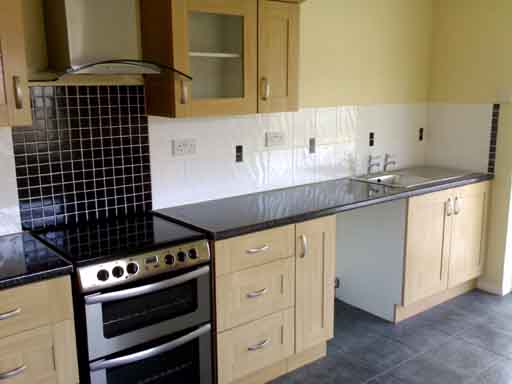 Another modern design with light coloured doors.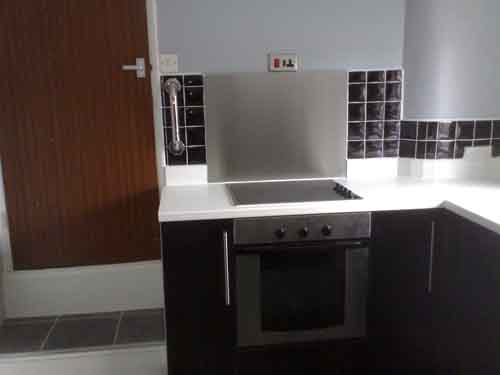 Very modern design with black fronts. Should have had a ceramic sink though.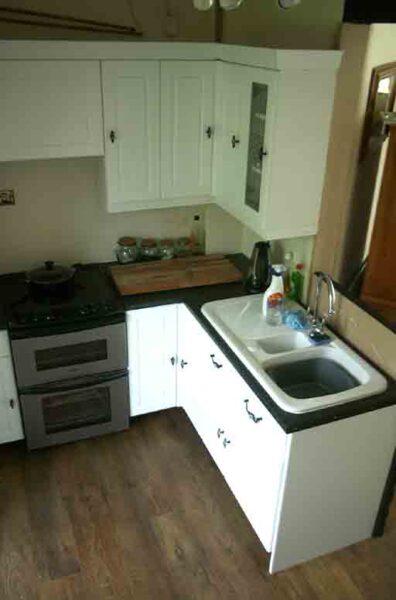 Country kitchen with the basin extended into the room as there was very little space otherwise. However, it worked very well, and the customer was delighted.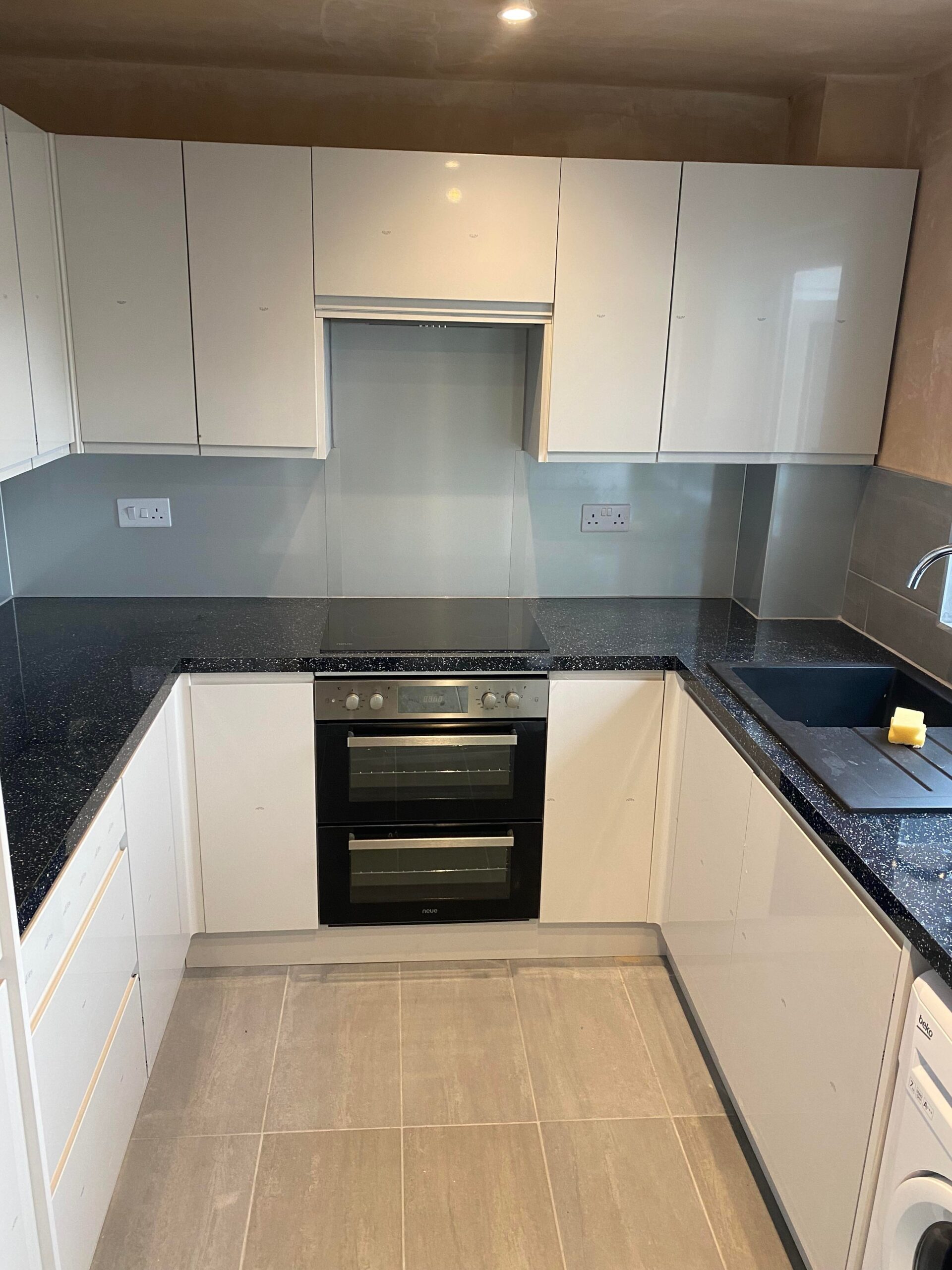 This was a very small kitchen; however, our design made it extremely practical with everything to hand. the customer was amazed at the transformation.
Apollo Design Bathroom and Wet Room Specialists Call - 0800 0748405